Do Health Insurance Cover Rare Diseases?
Yes, it does. When you issue a health insurance policy under your address, make sure you claim the provision of coverage to rare diseases.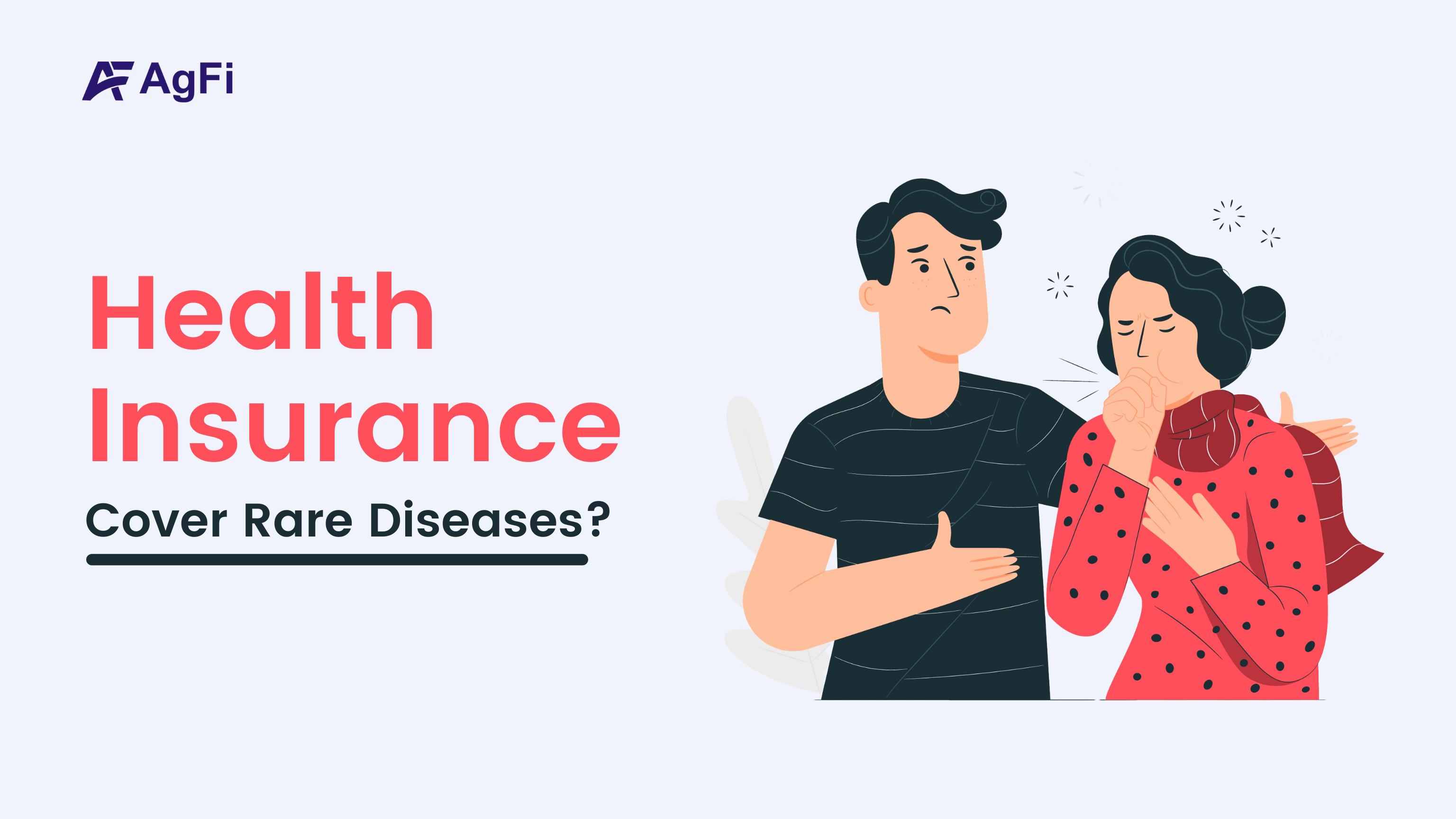 Health Insurance
There is complexity and heterogeneity in the field of medicine when it comes to rare diseases. Our medical teams are still at a budding stage to discover more than already found.
The definition of a rare disease by WHO states that a rare disease is a "lifelong disease or disorder with a prevalence of 1 or less in 1000 people.", but every country records this statement according to the statistics of the nation.
The data to determine what amount of people are diagnosed with rare diseases is not yet calculated because the cases are mostly identified and recorded in tertiary hospitals (hospitals that ensure highly specialised treatment like transplants, etc.). There is a lack of epidemiological data on the prevalence of such diseases that are claimed as rare.
What are the rare diseases found in India?
India has recorded only 7000-8000 cases of rare diseases, which have been written down below -
Fabry Diseases (causes buildup of fat leading to narrowing of blood vessels)
Haemophilia (blood does not clot properly leading to immediate and spontaneous bleeding)
Cystic Fibrosis (release of sweat and thick mucus causing multi-system diseases and chronic infections in lungs)
Gaucher Disease (resulted by the buildup of certain fatty substances which causes organ enlargement)
Duchenne Muscular Dystrophy (affects boys primarily in the thighs and pelvic region, leading to trouble in standing up)
Mucopolysaccharidosis Type I - H/S - Hurler-Scheic syndrome (leads to cognitive impairment, abnormalities in the skeletal framework, etc.)
Pompe (caused by the buildup of glycogen in the body's cells)
Sickle Cell Anaemia (lack of red blood cells to transport oxygen throughout the body)
Osteogenesis Imperfecta (affects the bones causing them to break easily due to mild trauma or even with no trauma/pressure)
Maple Syrup Urine Disease (inability of the body to process the proteins in the body properly)
Spinal Muscular Atrophy Type 0 (loss of nerve cells cause no control on the movement of muscles)
Not one of these diseases has a cure prescribed. They can only be contained or managed. But the treatment of a single disease takes up lacs of rupees. Many of these diseases are chronic, which means that the treatment would cost too much. To add to this, not all diseases have a coursed treatment. The cost of any treatment can cost you between lacs to crores. A drug for spinal muscular atrophy costs ₹6 lacs per bottle, while the one-time gene therapy shot costs ₹16 crores. The treatment of sickle anaemia costs ₹11 lacs in India.
Does health insurance cover rare diseases?
Yes, it does. When you issue a health insurance policy under your address, make sure you claim the provision of coverage to rare diseases. Your policy would avail you of hospitalization charges, pre and post-hospitalization charges, consultation and diagnosis charges, etc. You can opt for your coverage to go up to ₹6 crores.
But, you get to check for the coverage offered to you by the insurance company, because not every company provide such a high amount. Nor would all companies assure you of them taking care of all rare diseases. The coverage should also cover all the expenses you might incur while at the hospital.
You might already know that health coverage would only be available once a certain waiting period is over. It may range from 9 months to 24 months (2 years). So, you need to know that even in the case of a rare disease, it would not be available soon. So, if it takes 2 years for the waiting period to be over, renewal of your policy twice would help you get to the stage where your rare disease is covered. Well, this happens only when the rare disease is diagnosed after the policy is purchased. If the disease is diagnosed before the policy purchase, then the policy would only cover it as pre-existing disease, which means that it would be after 2-4 years that you'd be able to access the cover available.
To sum up, it is highly known that only some rare diseases might be life-threatening. But, the treatments might cost you a leg and a hand (figuratively), so better to buy health insurance.